Friday, March 30, 2012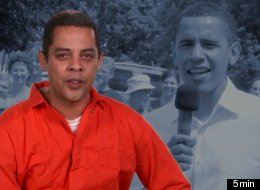 #4 - A Third Party Challenge
We're not limited to voting for just Democrats and Republicans. There are other alternatives besides sitting out the election or voting for Republicans. There are other candidates running as independents, from Green to Libertarian, in just about every race. If for no other reason than to get the 5 percent that is necessary for getting a seat at the table, I think that may be enough for great numbers of Democratic voters this time around.

#5 - The "Oh, F R I C K it, let's get it over with - Vote for Republicans"-plan

The horse is out of the barn and we should just let the radical right have its way. It's not like Obama and the gutless Dems are going to stop them.

It would be carnage for a few years, people eating other people (though that really only happens in the southern tier of states), old people dying (why are we so eager to keep them alive, anyway?) and cats and dogs living together...

Let it all come crashing down--but let's make sure to kill Social Security and Medicaid/Medicare. These Tea Partiers should be allowed to pay what the market will bear, right?

By the way, while our Tea-Party/Real Men (or whatever those guys who wouldn't pay taxes a few years ago are called) friends talk about how they'd like to keep more of their hard earned money and give less to the idiots who "gave us Vietnam and Iraq," perhaps they'd like to pick up the bill for the grading and paving of the road that leads from their home to their office--can't be what, more than $60K a year.

While they're at it, maybe they'd like to cut a check for the police and fire people they'd have to employ to protect their home and valuables from damage. If they could get one guy for another $30K, they'd be lucky. Oh, and then there's that water and waste service, if you've got that.

Really, just let these frickers get what they want.



KEEP READING
Read the Article at HuffingtonPost